The natural light that windows provide is good for your well-being, but a clear-view window makes it difficult to enjoy privacy and control your home temperatures. While blinds, curtains, and other window treatments may seem to help, they tend to block light. With frosted glass window film, you can control temperature without blocking the light that enters your home.
Frosted glass windows don't obscure light, but you can't see through them at night because they scatter light to recreate blurry images in real time. Install frost window films to maximize privacy, boost energy efficiency and enhance aesthetics. A frosted glass rejects up to 99.9% of UV rays.
A relatively affordable solution, frosted glass windows offer a practical way to control temperatures. In addition, a frosted window has many benefits in home décor that help let in natural light and create a comfortable and serene atmosphere.
Can You See Through Frosted Glass at Night?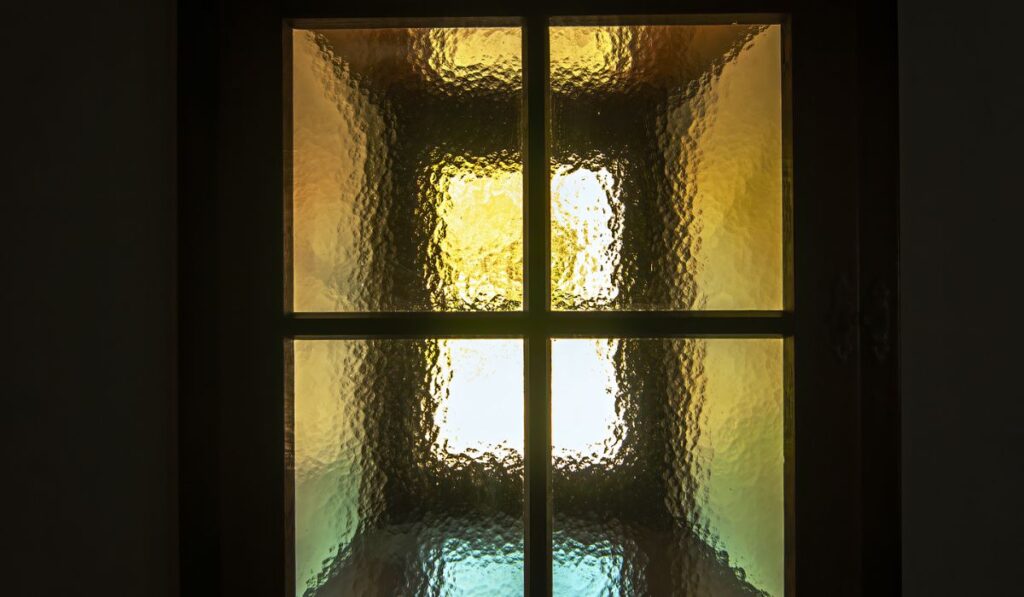 Frosted glass isn't opaque, but you can't see through it at night since it scatters light, so any image seen through the window is hopelessly blurred.
A frosted glass recreates blurry images in three dimensions and in real time.
Use frosted glass to reclaim areas of your home, such as the pantry, where heat gain can pose a challenge during summer. Instead of blocking the light, use frosted glass to reduce heat and glare without obscuring the view.
How Do Frosted Glass Windows Work?
Frosted window films offer different solutions. Each film features unique characteristics that enable them to provide solutions like sun control, increased security, and privacy.
Sun Control Window Films
Sun through windows can result in problems such as uncomfortable hot spots and excessive heat that can damage sensitive items such as art.
A frosted window for sun control can reject up to 95% of infrared heat and up to 99.9% of UV rays that can cause skin cancer. In addition, sun control films offer impressive sun control abilities through their non-metalized material and nanotechnology.
Safety and Security Window Films
Installing safety and security films offers an extra layer of protection against inclement weather or break-ins.
Featuring many cross-woven microlayers that offer significant-tear resistance, these films make it hard for an intruder to smash your window. In addition, these films have excellent anti-fragmentation characteristics that hold glass fragments together if the glass shatters.
Why You May Want to Try Frost Window Film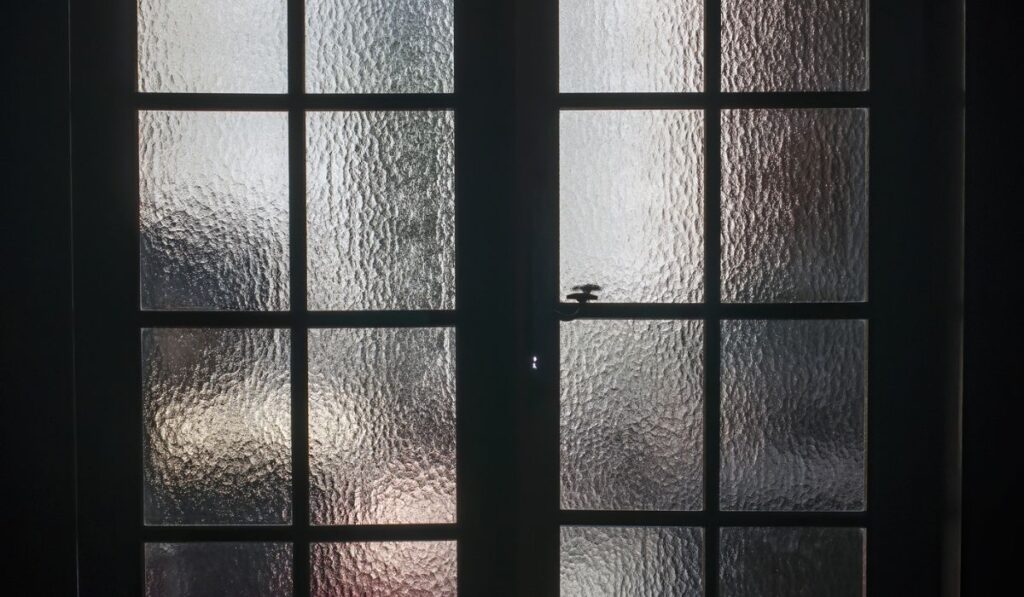 Frosted window films can be used for different applications. Because of its versatility, frosted window films can be considered renovation tools that can produce a fresh look once applied.
Here are the top benefits of using frost window film:
Maximize Privacy
Frosted window films (on Amazon) obscure visibility offering your 24-hour privacy without needing to put up shades or curtains. There's a wide range of opacity available, ranging from slightly obstructed views to obscured options.
Frosted window films boost privacy while maximizing natural light coming into your home.
Energy Efficiency
Reduce the heat and temperature getting into your room during summer using frosted window films. They also offer a slight insulating feature during winter, retaining warmth within the room.
Enhanced Aesthetics
Frosted window films can boost the aesthetics of your office or home, enhancing overall look and appearance.
Enjoy a unique style that doesn't hinder any natural light from entering your home. In addition, these films are versatile and long-lasting.
UV Protection
Prolonged sun exposure can damage your art pieces and furniture. Protect your sensitive belongings from sun damage using frosted window films. These films offer UV protection by obstructing direct sunlight to protect your skin against premature aging.
Additional Security
Besides boosting privacy, frosted window films can promote safety if your home or office glass gets shattered.
Window film holds broken glass in place, safeguarding you against possible injuries. In addition, installing these films makes your windows harder to break if intruders attempt to smash in.